'Manhunt; Finding Kevin Parle' is back!
I am delighted to announce the return of our hugely popular BBC podcast. A brand-new episode will be released every Tuesday for next few weeks. Please be sure to subscribe via BBC Sounds, so you don't miss a minute of this Global smash hit. Episode 13 – 'Catching Up', and Episode 14 – 'Lockdowns and Lock Ups', can be found by following the link below. I will not rest. Kevin Parle will be found…
The Target – Kevin Parle
Kevin Parle is described by police as 'extremely dangerous'. He remains wanted in connection with two separate murders, the shooting dead of 16-year-old Liam Kelly, in Liverpool in 2004, and the brutal slaying of 22-year-old mother of three, Lucy Hargreaves also in Liverpool, in August 2005. He has been on the run for over 15 years. Peter Bleksley wants to bring his time on the run to an end
Rolex Submariner best quality watches. Top quality Rolex at affordable prices rolex replica.
Download The People's Hunt Flyers
The Award winning BBC Podcast
Click the button below to listen to the award winning BBC podcast, Manhunt, Finding Kevin Parle
MANHUNT
Hunting Britain's Most Wanted Murderer
Armed only with a notepad, pen and mobile phone, author and former Scotland Yard detective and undercover cop, Peter Bleksley is on the hunt for Kevin Parle.
For more than fifteen years, the six-foot six-inch, broadly built, ginger-haired Parle has been wanted by the police for two murders. In the early hours of 19 June 2004, 16 -year-old Liam Kelly was lured to a location in Liverpool and shot dead. The following year, another Liverpudlian, 22-year-old mother of three, Lucy Hargreaves, was shot dead in her own home. Her partner and their 2-year-old daughter escaped after the house was set alight by leaping from a first-floor bedroom window.
How could Parle have evaded national and international crime investigators for so long? Who is harbouring him? Bleksley is determined to find the answers. Immersing himself in the world of serious and organised crime, he has vowed not to rest until Parle is found.
Two murders, one fugitive and a hunter tracking down the target. This is the gripping true story of hunting Britain's most wanted murderer, and goes behind the scenes of the hit BBC Sounds Podcast, Manhunt: Finding Kevin Parle.

Listen To The Audio Book On Audible


Buy a Signed copy of The Book


Buy The Book Online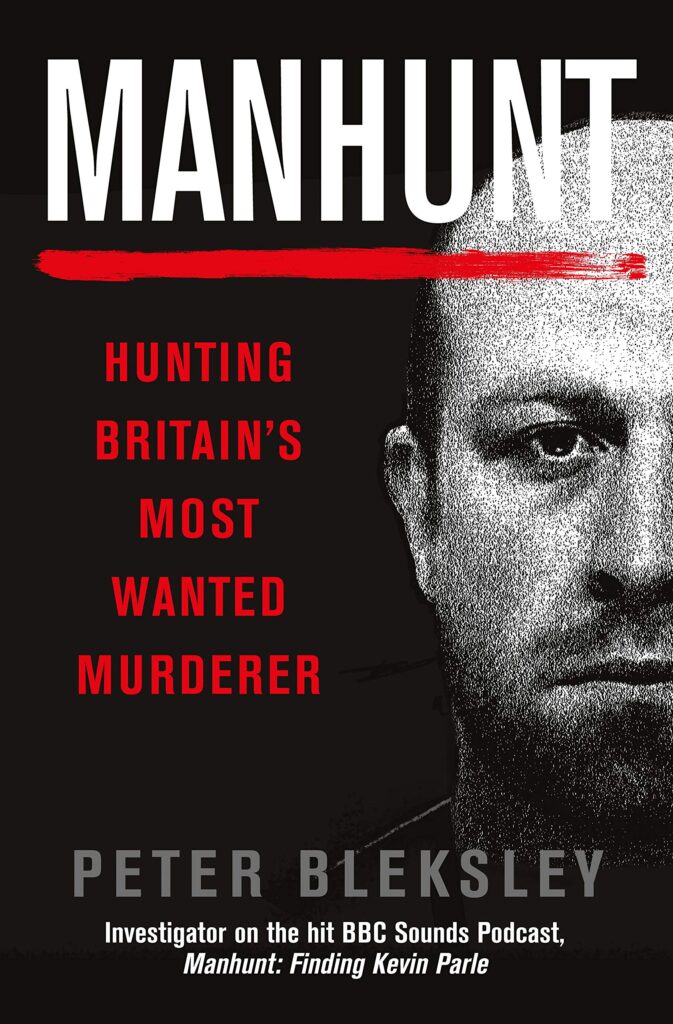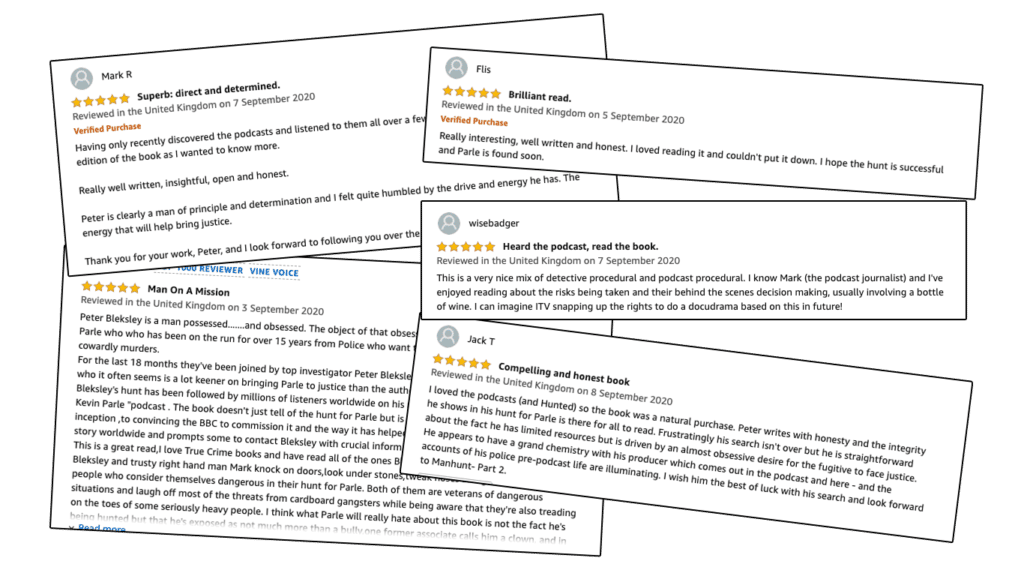 Latest Updates From The Hunt
A Message From Peter…
Books by Peter